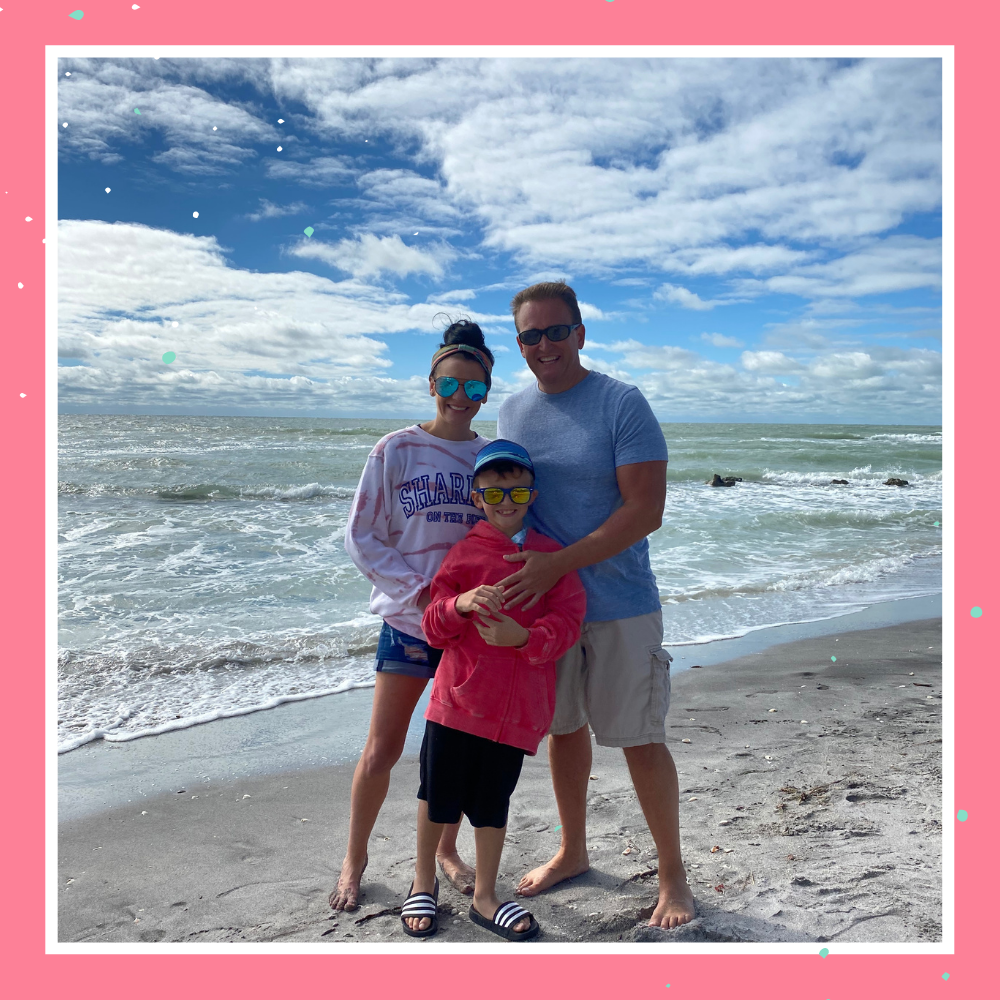 I'm so happy you're here!
First up…my name is Kristine and I have been a Speech-Language Pathologist for 15 years.  I am also the owner of Live Love Speech, LLC.  I have dedicated time over the last 10 years to sharing ideas and creating valuable resources for SLPs and educators.  I can't wait to grow and share more with you!
In addition to being an SLP, I am the mom to an amazing 8 year old son, Landon, and wife to my supportive husband, Paul.  As a family, we spend most of our free time down the shore in Sea Isle City, NJ, going to the movies, visiting family in Florida, and attending Landon's sporting events!
Paul, Landon, and our long-haired mini dachshund, Khalua (YES! That is really her name lol) make up my little family and they are what drive me to keep pushing myself each and every day.  Although life can be crazy busy at times, I always try to squeeze in some "me" time which normally includes red wine and Netflix!
SHARING MY PASSION
I have been very fortunate to have worked in many different settings with various populations but my heart has always lead me back to preschool.  Hands on activities and incorporating cooking & sensory activities into therapy and the classroom have all been extremely important and beneficial to me and my students.
One passion of mine is cooking! After years of doing cooking lessons with preschool students, I developed a "hands on" cooking program which incorporates speech & language therapy techniques using a multi-modal approach. (More on that to come including workshops!)
Of course I couldn't stop there. I am super excited to share that I recently published my VERY FIRST real product…Visual Recipe Cards for kids.